Touch darkness and darkness touches you back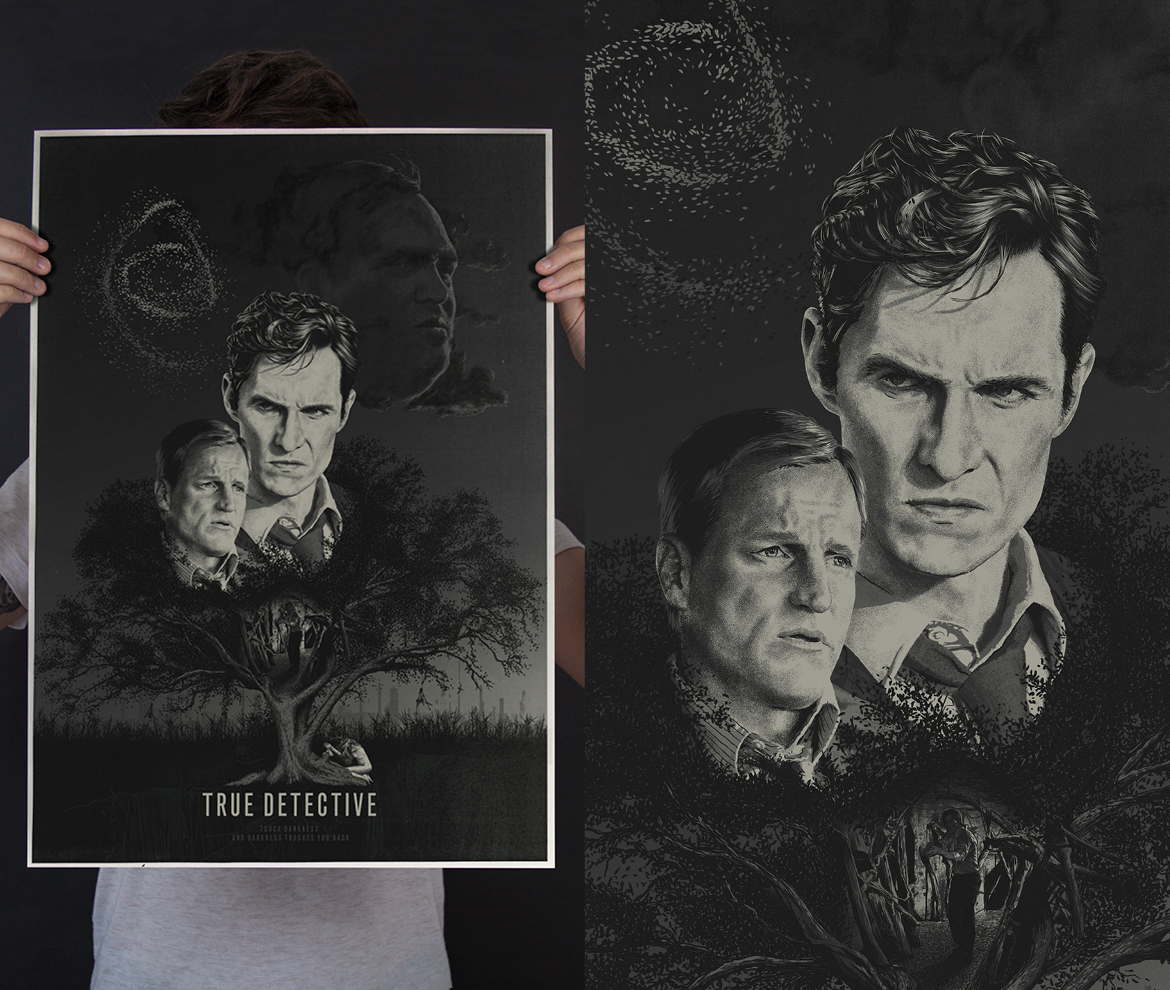 I've been using a Wacom tablet for a few years now.

But there's still plenty to learn or adjust when it comes to drawing with it.
I started this homage to True Detective about 3 years ago. In that period I've spent small pockets of free time drawing, scrapping, starting again. All in the name of getting used to and exploring the brushes, textures and functionality.
The concept/ layout worked in my head, but I still feels like it needs something else to bring it all together. Either way, good progress and happy to draw a line under this and onto the next project.